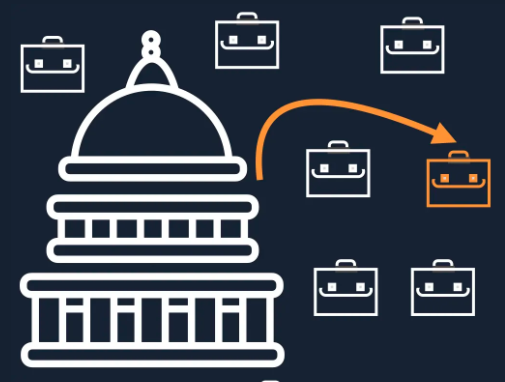 Sole-source:
Another benefit is that some set-asides allow the government to direct contracts to a particular company that has that set-aside without having to open the contract up to any competition.
Self Certifying
There is currently a bit of uncertainty about whether or not you have to apply and be approved for your set-aside or whether you can just say you qualify.
But I'd rather not worry, and the applications are pretty short, so I suggest you do them.
3rd Party certifying
I think you can apply for your own set-asides but if you want help there are lots of service providers happy to take your money but do your homework, get price quotes first and make sure they are legit.
Info that you'll need to apply
EIN/TIN

Duns Number

MPIN (you will create this when you set up your SAM registration)

Tax info

Checks

Signature cards for bank accounts

Articles of Organization (also referred to as Certificate of Organization, or Articles of Formation) and any amendments;

Operating Agreement and any amendments; Joint Venture Agreement. NOTE: These docs need to show that the person with the designation (e.g. the Woman or the minority member) has operating control of the business

Scan of your US birth certificates, naturalization papers, or current, unexpired U.S. passports for all qualifying individual(s).

A resume that shows managerial experience of the extent and complexity needed to run the business

A narrative about economic disadvantage you've had- 8(a) only
To self certify create an SBA account HERE
Then go HERE and select the set-aside you are interested in at the top
NOTE: Read the questions carefully, there is a lot in there about ownership and control that sounds intimidating and complex, but as long as the person in the relevant class really does own (woman, minority, etc) and control the business the answer is yes
Veteran and SDVOSB:
This application process is kind of similar to the above, and in theory you only have to do this if you want to bid on VA work, for any other agency you can just assert that you qualify, but if you want your administrative house in order you can create an account HERE
Additional documents:
DD-214

Disability documents from the VA (if you are going for SDVOSB)
Application for HUBZone:
The process is relatively similar to the other programs except that you will have to show that 35% of your employees live in a HUBZone, and that your primary office is in a HUBZone. So collect all the information you'd need for the other set-asides and go HERE
How a Contract is "Set-aside"
The Rule of two:
For a contract to be set-aside at least two businesses with that set-aside have to submit responses to the RFI. If this happens the contracting office can, but does not have to set the contract aside. So in the graphics if there were two RFI responses from SDVOSBs and two from WOSBs the contract could be set-aside for either of those, or because the SDVOSBs and WOSBs are themselves small businesses the contract could be set-aside for small business (so large business can not bid on it).
But as you can see if only one SDVOSB and one WOSB responds to the RFI then we have not met the rule of two for SDVOSB or WOSB, but two small businesses have responded so the contract could be small business set-aside