Understanding the GSA Schedule
A practical primer for small businesses and anyone new to the federal market
The GSA Schedule in Four Bullets
You do NOT need to be on Schedule to sell to the government
The Schedule is a bit like the Government's Amazon, so a great place to look for solutions, compare alternatives, and purchase quickly and confidently
Don't use the GSA Schedule to break into the government market, use it to scale your already successful government market business
The Schedule application is all about getting your lowest prices, and then asking for more discounts. Great for the government, but terrible for your margins
Who We Are and Why We Wrote This Guide
I am not a GSA Schedule expert but the Schedule is a critical feature in the GovCon landscape and I wanted to understand it so I read everything I could find and decided to turn my research into this guide. I have the original sources at the bottom of the page, but the majority of the content came from Jennifer Schaus and Paul Schauer: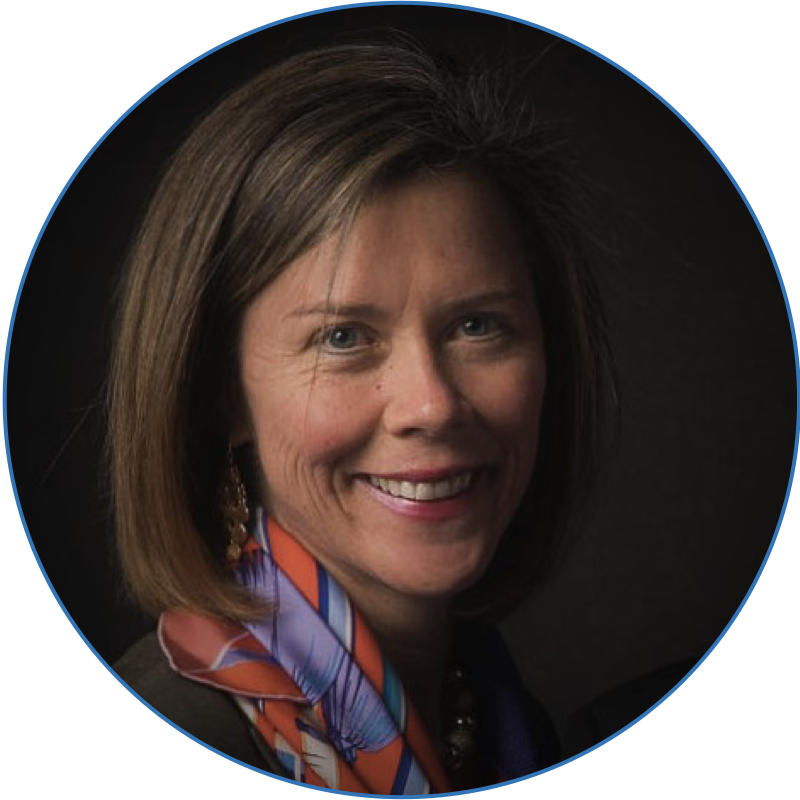 Jennifer Schaus runs JSchaus & Associates out of downtown Washington DC. She has over 20 years of procurement experience and her organization offers a variety of a la carte professional services for established federal contractors. The flagship service is providing assistance with GSA Schedules from proposal preparation to submission as well as post-award contract administration, modification and renewal services. Additionally, the firm offers general procurement consulting covering pricing, compliance, marketing and business development. Off the shelf and custom training packages are available. Visit the company website to download over 450 complimentary webinars on a variety of federal contracting topics and more.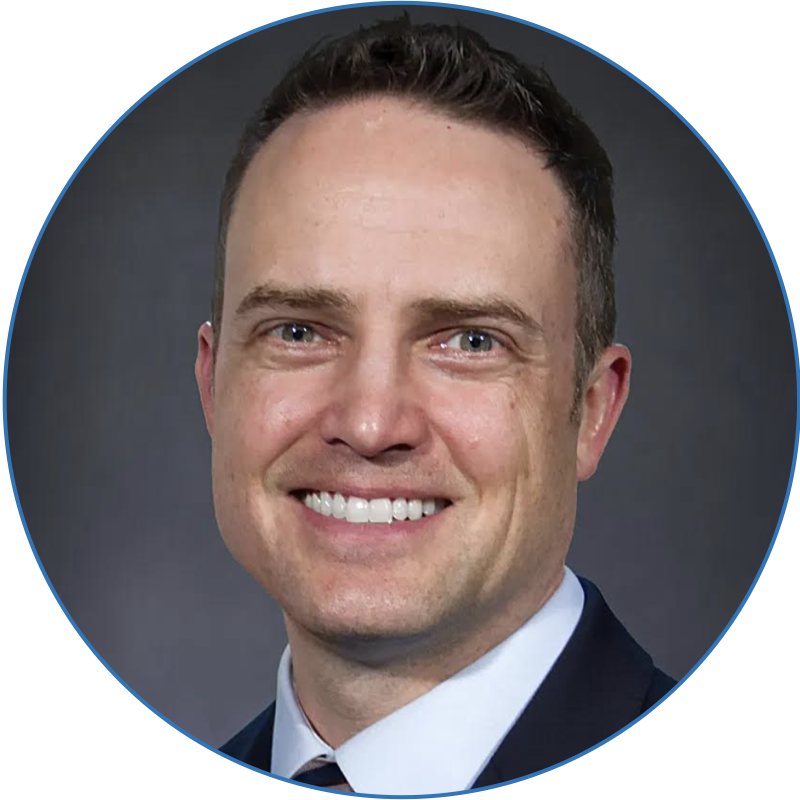 Paul Schauer is the co-founder and co-host of the Contracting Officer Podcast. The Contracting Officer Podcast was created to help both government and industry acquisition professionals understand how the other side thinks and operates by providing context on the similarities and differences between the roles. Paul's 25 years of federal acquisition experience include service as a civilian contracting officer supporting the United States Air Force (USAF), director of contracts and business operations for a small-to-mid size defense contractor, and vice president for a major defense contractor in both contracts and operations (P&L responsible) roles. He is well versed in all facets of the government acquisition process from both a government and contractor perspective; including acquisition strategy, source selection, bid strategy, proposal pricing, acquisition policy, negotiation, and cradle-to-grave management of complex contracts.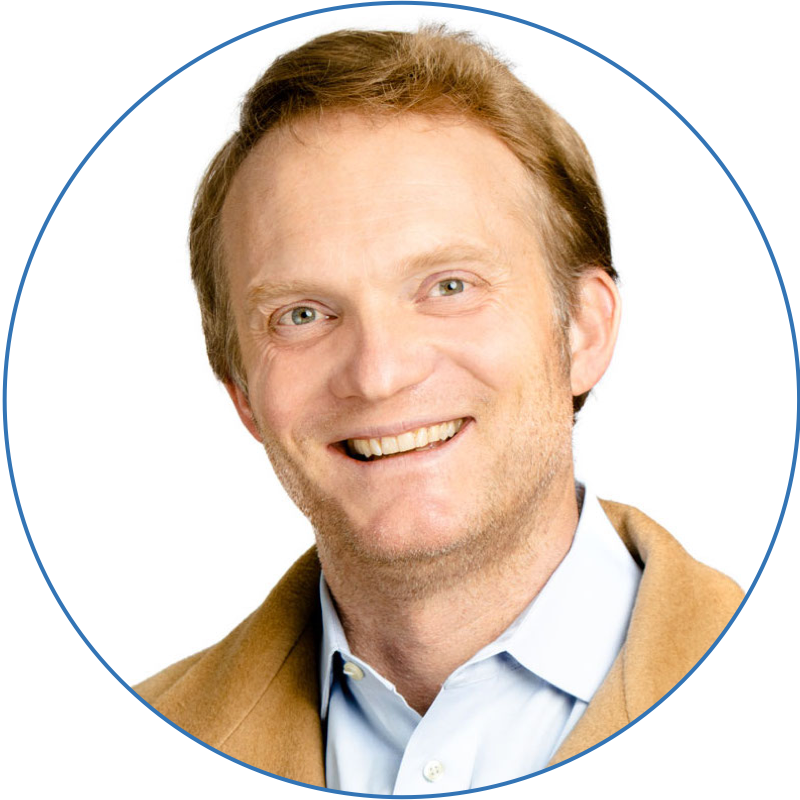 Geoff Orazem is the founder of Eastern Foundry (an incubator for government technology companies) and FedScout a mobile app and platform to make the government market more accessible. Geoff is a frequent speaker and educator on government innovation and funding topics. Before entering the government market Geoff was an Engagement Manager with McKinsey & Co and started his career in the Marine Corps. Geoff holds a law degree from Harvard.
The Schedule: An Executive Summary
What is the Schedule: The schedule is a list of pre-vetted products and services that the government can quickly and easily procure.
Why the government uses a Schedule: Government acquisitions are famously slow and painful so the government has established a variety of acquisitions "work arounds" or contract vehicles to help them get high quality products, services and software fast and at a reasonable price. The Schedule is arguably the largest of these "work arounds" and here's an overview of how the Schedule addresses each factor:
Keeps price low: The core of a Schedule application is 1) a review of the prices applicants have charged in the past and 2) price negotiations between the government and the applicant to ensure the government gets the best price possible.
Ensures quality is high: During the application process the government interviews previous customers and reviews the company's QA/QC procedures.
Speeds up purchases: Because everyone on Schedule has been prescreened, acquisitions through the Schedule can move fast and require less work for the government, and the vendor.
Why contractors want to be on Schedule: As far as I can tell every major government contractor is on Schedule because it improves:
Access to sales opportunities: The government buys about $30B/year through the Schedule, and only people on Schedule can bid on those pieces of work.
Credibility with the government and other vendors: Because the Schedule evaluation process is so rigorous being on Schedule is a strong marker of technical credibility and commitment to the market.
Reduced competition: There are roughly 450K federal government contractors but only 20K are on Schedule. As such the competition for the "RFPs" put out through the Schedule is lower
Accelerated sales: As described above the time to make a sale through the schedule can be faster.
Reduced effort per proposal: When the government releases an RFP under the schedule you'll still need to write a proposal but the effort tends to be lower than with traditional RFPs.
Increased optionality: All federal agencies, and many states, cities and quasi government entities (ie. UN, World Bank, IMF, IFC, etc) can purchase certain things off of the GSA Schedule helping contractors expand into other customers and markets.
What kinds of things are on the Schedule: Almost everything is on the Schedule. It's easy to think that the government only buys tanks and space shuttles but most government purchases are for commercial items like desk chairs and computers, or commercial services like janitorial and IT help desks.
The schedule only has products and services that commercial companies buy. So, a tank would not be on Schedule since only the government buys tanks. But, if tanks use commercial paint or antennas, then those could be on Schedule.
People frequently describe the GSA Schedule as the Government's Amazon and it's a good comparison. People typically don't go to Amazon or the Schedule to buy super customized and expensive things. But if you need an easy way to quickly and confidently compare and buy commodities you can't beat them.
Should You Get on Schedule
The Schedule may sound pretty great and straight forward, but keep in mind:
It's going to cost you at least $20K in time and/or consultant fees to get onto Schedule
About 60% of the companies that get on to Schedule never actually sell anything (make any money) through the Schedule.
Your profit margin on the products, services and software sold through the Schedule is going to be low (the Schedule application focusses on getting your lowest rates).
In a lot of ways your schedule is an entirely new line of business so you should evaluate it's financial merits
So before you pursue the Schedule here is my analysis of who the Schedule is good for:
Lean towards getting on Schedule

Lean against getting on Schedule

What have your customers said?

They've said that they want an easier way to work with you

They've told you to get on Schedule

Your customers haven't mentioned ease of access to you

Do your customers use the Schedule?

You've done the research and you know they buy your products/ services through the Schedule

You haven't done the research and don't know if they use the Schedule

Are you committed to the federal market?

You've been working in the federal market for years and federal is a core part of your company's future

You're new to federal or you're unsure about whether the federal market is right for you long term

Are you willing to invest 200 hours / $20,000 for the application?

Yes

No

Do you have the bandwidth to write more proposals?

You go after at least 80% of the relevant RFPs that come out on beta.Sam

You don't have the time to submit proposals to good RFPs that you can access today

Do you market yourself effectively?

Yes, you have a strong federal marketing program that will help you market your Schedule based products and services

No, your marketing processes and budget and not well defined

You don't have a plan to market your Schedule

How long have you been in business?

You've been in business for at least two years

You've been in business for less than two years

How are your margins?

You could sell your product or service for 10-15% less than you currently do and still make enough money to grow

A 10-15% haircut would be really hard on you

Are your prices way above average (are you a premium product/service provider)?

No, your prices are in line with the market (to review the Schedule's market rates see Resources below)

Yes, you are one of the most expensive vendors in your market1

Does the government buy a lot of what you sell?

Yes, the government buys a lot of what you sell

No, you're more of a niche player with custom solutions

How sensitive is your pricing?

You don't care who knows what you charge/ your prices are already public

If your rates were published it would be a problem

How stable is your pricing?

Very stable, you have a price list and you don't deviate from it

You tailor your pricing to the customer

You are still experimenting with your prices

You are primarily a subcontractor and (low) rates are dictated to you by the Prime

Do you have strong maintenance and reporting processes in place?

Yes, you always pay your quarterly taxes so the additional Schedule reporting requirements won't be a problem

You are not great at admin and compliance
1. You can get on schedule with high rates. Many of the most prestigious companies in the world are on the Schedule and their rates are much higher than their industry peer group. So it CAN be done, but this is going to make your life a lot harder so consider hiring a consultant
Getting on schedule is a complex decision and there are a lot of predatory service providers who are happy to take your money and help you get on Schedule even if its the wrong decision for your company. So take a look at these factors and if you're on the fence reach out to one of the service providers we recommend.
Download the Schedule Decision Matrix
There are a few million items for sale on the Schedule, so to help create some order the GSA has organized the content:
| Structure | Example |
| --- | --- |
| There are 12 Major Category | Information Technology |
| 1-20 Sub Categories per Major Cateogry | IT services |
| 1-20 Special Item Number (SIN) per Sub Category | 54151HACS: Highly Adaptive Cybersecurity Services |
How Does the Schedule Work
The schedule works a bit like a "Prefered Vendors List" or "Master Services Agreement." So in a nutshell the government screens applicants on a few different criteria, and if they pass they get added to the Schedule and because they've been pre-screened the government can buy from them more confidently and quickly. The lifecycle of a Schedule holder looks a bit like:
The applicants explains what they provide, and how much they charge
The government vets the applicant, their products and services, and pricing
The government negotiates to try to get the price down even more
If approved the applicant's products and services are added to the Schedule
Government buyers directly buy from the Schedule (like you would on Amazon)
The government posts RFPs to the Schedule that only companies on the schedule can compete for
Relationships and Marketing
Lots of people seem to think that the government buying process is purely process driven and that relationships and marketing aren't part of the equation. This is flatly false. Relationships and marketing are super important.
There are millions of items on the Schedule so you need to make sure that when a government buyer is looking for something they recognize your product or service and even better that they go searching the Schedule for your product or service specifically.
Building relationships is critical whether you get on Schedule or not. So build them before spending the time and money to go after the Schedule.
Educate and steer government customers to your schedule
The RFPs that come out on Schedule have been influence (worked and wired) by other vendors just like the RFPs on betaSAM so evaluate your P-win before going after them (for more on P-Win see HERE)
How long will it take: Every company is different, but if your company isn't too big and complex and if you are working on it nights and weekends then two months is probably a good planning figure.
When can you apply: The application window for the GSA Schedule is always open.
The application process:
Define the products and services you want to put on Schedule
Take the required training
Find your Special Item Numbers (SINs)
Fill out the application
E-file
Government review (they may come back with questions, if they do respond FAST)
Price negotiations
Your products, services and prices are added to the schedule
Define the products and services you'll put on Schedule
It's easy to think that your company is applying to the schedule, and that is partially true, but I believe that you're better off thinking about each of your products and each of your employees applying to be on the schedule. Here's why, like with Amazon government buyers typically don't search for companies, instead they search the Schedule for the stuff they need. For example:
They search for what they want, like "Running shoes" or "Laptop computers"

If they finding a few promising results and it's a small purchase then they might just buy the one that looks best

If their purchase is a little more expensive then they can do a little comparison shopping then buy
And if it's a decent sized purchase then they put out an RFP through the schedule for everyone to bid on
So the core of your application, and your success on Schedule, are your individual product and service listings. So the first thing I would do is to figure out what you are going to list:
Products: Think about each product you make, distribute or otherwise sell as its own schedule application.
Services: People talk about selling "services" through the schedule, but I think that is misleading. If you go onto the Schedule buying portal you won't find "Highly Adaptive Cybersecurity Services" or "Janitorial services" listed directly. Instead you'll find a list of job positions, and under those job positions you'll see a description of what the person with that job position can do. For example:
So you need to translate everything you do into the job positions of the people doing it. And importantly everyone with the same Position will have the same price on the Schedule. So if you have two people working for you, that have the same title, but who make different amounts you'll need to create different positions for them when you list them on schedule.

Selling items that aren't on your schedule: Be thorough when you list your products and services and if you bundle things together break them apart. For example if you run a hotel and you offer 1) rooms 2) dining 3) transportation list each of those separately. You may think that the dining and transportation as part of the rooms but you're better off listing and pricing each separately.
Take the Required Training:
Readiness assessment (https://vsc.gsa.gov/)
Pathway to success (https://vsc.gsa.gov/)
Find Your SINs
To find your SINs go

HERE

and on the left you will see the major categories
Once you click on the major category that aligns to your company start looking through the sub-categories and write down the SINs that make sense for you.
SINs are important because when you apply for the schedule you'll list your SINs, and you'll only get alerts when RFPs come out that are in that SIN.
Fill out the Application
Where to get the proposal instructions: go to https://beta.sam.gov/ and search for "GSA schedule" to get the latest instructions.
The application elements: The application has three major sections: 1) Admin 2) technical 3) pricing
The Admin Section: This section contains your basic corporate information

Balance sheet for last two years
You NAICS and SINs
A subcontracting plan if the applicant is a large business
Notes on any previous GSA Schedule applications
Other corporate information
The Technical Section: In this section you'll list out all the "Labor Categories" (Positions) and products that you want to be on Schedule:
Narrative about your company
Customer references that can speak to your performance

Best are federal government customers
2nd best are state and local government customers
3rd best are commercial customers

Case studies about relevant projects that you've done
Your QA/QC processes
(Product only) Discussion of how you source/create your products
(Services) The job duties, education, and years of experience associated with each position
Relevant letters validating the above
The pricing section: As the name suggests the pricing section ensures that the prices you propose to the government are fair and reasonable, and to make this assessment the government looks at your pricing in two different ways:
Comparing to commercial customers (the

Commercial Sales Practices document)

: For this analysis the government sees whether the price you are quoting to the government are the same or lower than the lowest price you've charged to your commercial customers.
Comparing to other vendors: In this analysis the government looks at whether the price you are quoting generally align with the prices that other vendors charge for similar products and services.

Self-assessment: To get a sense for whether your rates are in line with other vendors go to

www.gsaadvantage.gov

and

HERE

and search for companies that do similar things.
Notes on the Pricing Section
The pricing section is the heart of the application so here are some things to keep in mind:
How does the government decide what your lowest rates are: You might sell the same thing to different people for different amounts. You might give volume discounts, you might charge schools less than for-profit companies, or you might have had a Christmas Sale. Whatever the reason, the government expects you to match your lowest price ever. So if you sold bikes to an orphanage on Christmas at cost then the government will want that price too.
An exception for first sales: If you gave one-time low rates to a customer in order to "get your foot in the door" then you may not have to give those rates to the government. But if you continue to provide those teaser rates then the government will want them too.
Additional discounts: Beyond your lowest historical price the government will want an additional discount on top of that best price, typically 10% off.
NOTE: While this is not part of the pricing section be aware that you are going to lose an additional ~1% due to GSA fees (more detail in the Maintenance section)
This is continuous: We will discuss this in more detail in the Maintenance section but the evaluation of your lowest price doesn't stop when you apply to the Schedule. If you offer your products and services at a lower rate after you get on Schedule then you have to update your GSA rates to reflect the new lower price.
Other Notes on a Schedule Application
The application changes: The government updates the application as regulations change. So make sure you check that a newer version has not come out since you started building your application (the different versions of the proposal instructions are known as "refreshes") so check that you have the latest refresh number before you submit your application. For this reason we also advise that you don't start filling in the application until you have collected everything.
Assigning Authorized Negotiators: You can designate people outside your company to negotiate and respond to government questions on your behalf (e.g. consultants and lawyers)
Government review: Once you have submitted your application the government will begin its review process. The amount of time they take can vary dramatically based on the application but 6 to 12 months is a reasonable planning figure. During this time expect the government to:
Send questions about your application (try to respond to these in 24-48 hours to keep the momentum going)
Try to negotiate lower prices, better warranties and other favorable terms above and beyond what you submitted
Published rates: Once your schedule application is approved your final rates will be published on various GSA websites.
Overview of the Sales Process Once on Schedule
As we've mentioned once you are on schedule you will have access to a new pool of government contracting opportunities, and there are a couple ways to make money through the schedule:
Respond to RFPs: When the government decides to buy stuff through the Schedule that is in your SIN they might post an RFP to GSA E-buy, and you can write a proposal in response and potentially win.
Respond to RFIs: The government might not want to put out an RFP that anyone on Schedule can respond to and instead reach out to a few (typically three) vendors on the schedule and ask them for a price quote, then award to one of those three
Direct purchase: For small orders the government can find something they want on the schedule and buy it
Seeding your own RFP: This is a little different but it's how the pros do it. In this approach:

A company with strong government relationships identifies an emerging government need
That company pitches their own solution to the problem
That company pitches that the government should compete an RFP for that need on the Schedule (reduced competition)
The RFP that comes out on schedule is aligned to the company's solution
The company wins that mini-RFP that they seeded
Proposals and Evaluations
While every RFP is different, typically:
What is in the proposal

How they are evaluated

Product proposals

A price quote based on the items, volume and delivery terms in the RFP

Low price wins

Services proposals

The resumes of the people who would do the work

Write-ups of the companies past performance doing similar work

Other content as dictated by the RFP

The government will typically weigh the price and the value of the proposed solution and the winner will be the company that provides the best value.
Teaming, Partnering, and "Renting" Someone's Schedule
Teaming and partnering: Groups of companies can come together to compete for an RFP:
These groups are known as Contractor Teaming Agreements (CTAs)
Each member of the team must be on schedule
Each member of the CTA has a direct contractual relationship with the government so there is no prime or sub
Subbing and renting someone's Schedule: If a government customer wants to buy from you under a Schedule and you don't have the time, or want to make the Investment, to get onto Schedule yourself you can subcontract to a company which is already on Schedule. This is great in theory but tricky in practice. Here's why:
Constraints

Example

You cannot charge more for your products or services than the company you are subbing to could

The government wants your Cyber Security advisory services, and you find a company on Schedule that has a Labor Category (Position) for cyber advisory services.

There are likely to be competitive tensions between you and the schedule holder

The company with Cyber Advisory services on Schedule would rather the government bought their services directly rather than sub it to you.

So they will be encouraging the government to switch to them whenever they can

The company you are subbing to already had to submit their lowest rates and had to discount them

That company's Schedule rates are already at the bottom of the acceptable range for this work

The company you sub to is going to charge 5-10% to use their Schedule

You'll probably have to shave an additional 5-10% off of those already low rates and give that to the prime

Net: You have to be ready to make 15-20% less than market average
Our recommendation: If a government customer really wants to work with you then there are usually other, better ways to do it.
Other notes on winning work under the Schedule
Large business subcontracting: Large businesses have to sub roughly 30% of the work they receive through the schedule to small businesses. So if you have a connection to a large that has not hit their target this can be a good avenue to work with them.
Debriefs: Under the Schedule the government does not have to give you a debrief if your proposal loses
Alerts: As mentioned above you will only see the RFPs that come out for your SIN
Small business set-asides: The RFP's that come out under the GSA Schedule can be set-aside for small businesses and GSA guidance encourages buyer to engage companies with set-asides when reaching out to vendors and preference them in the evaluation process.
Protesting: Losing vendors can only protest on awards above the Simplified Acquisition Threshold (for more on this see the appendix)
Maintaining and Updating Your Schedule
One of the biggest challenges of being on Schedule is the administrative headache of maintaining it:
Maintaining pricing: The government always gets your best rates. So if you sell one of your GSA listed products or services to a customer for less than your GSA published rate you will need to go back to the government and update your prices there to reflect the new lowest rate.
Claw back: If the government finds out that you have sold at a lower price then they can claw back the difference between what they paid and your new low rate.
Coordinating commercial and Schedule: If you make commercial and Schedule sales you will have to coordinate between them to ensure the commercial team lets the federal team know if they go below the GSA rate.
Paying fees: Anytime you sell something through the GSA Schedule 0.75% of that sale goes to the GSA itself. So each quarter you need to tally up all the sales you've made through the GSA Schedule and pay the GSA 0.75% of that.
Using it: If you are not using your GSA Schedule then the GSA can cancel it:
In your first two years on Schedule you have to sell a total of $25,000 worth of products or services through the schedule to be in good standing
After the first two years you have to sell $25,000 of products or services through the schedule every year.
$25,000 may not seem like much but keep in mind that 60% of Schedule holders don't sell anything through it.
Audit: The GSA can audit you from time to time so you will need to make sure your books are in order.
Escalating your rates: You can increase your rates if you can demonstrate that the prices you are charging to your commercial customers have increased.
Updating your Schedule: Once you're on GSA Schedule you can add additional products and services to your Schedule. The process is similar to the initial application but faster and easier.
Renewing your Schedule: Your GSA Schedule lasts 5 years and can be renewed three times, at five years a piece for a total of 20 years. Assuming you have paid your fees and gotten clean audits there shouldn't be any issues getting your renewals.
This guide is intended to be a primer to the GSA schedule but if you are serious about applying then I seriously recommend diving deeper and here are the best resources I found in my exploration of the Schedule:
To see what is already being sold on schedule and their pricing see here:
Overview of the schedule:
The application:
Selling items through the Schedule:
Subbing teaming, and renting a schedule
Maintaining your schedule
Appendix: How the Government Pushes Work Out Through the Schedule
The way the government puts RFPs out depends on the size and complexity of the purchase and whether the price is fixed.
The content of the RFP:
When the government is buying straightforward stuff for a fixed price:

Vendors are providing a fixed price bid
The nature of the products and services being purchased is so clear that an SOW is not needed (e.g. buying laptops, renting cars, or tree felling services)
Then the government just has to provide enough information for vendors to build a bid (e.g. the volume and type of products desired, delivery location, etc)
When the government is buying for complex stuff, or it is not a fixed price: The government has to provide a Request for Quote which include:

A Statement of Work (SOW):

A description of work to be performed
Location of work
Period of performance
Deliverable schedule
Applicable performance standards
Any special requirements.

The evaluation criteria
How the government publishes the RFPs:
Purchase Classification

Purchase size

Purpose of the purchase

How it is "published"

Miro-Purchase

<$3,500

Any

It does not have to be. The government can just choose a vendor

Simplified Acquisitions

$3,500-750,000

Domestic disaster recovery

It does not have to be. The government can:

Survey three vendors on Schedule (either by looking at their listings on GSA Advantage, looking at Schedule holders price lists, or sending out RFQs)
Document why they surveyed fewer than three
Select a winner among the three

$3,500-1,500,000
Foreign disaster recovers

$3,500-300,000

Humanitarian aid

$3,500-150,000

Any other

Full/ large acquisitions
Larger than above

Any

The government will publish the RFP on eBuy that any Schedule holder (in the relevant SIN) can bid on

If fewer than three vendors respond then the government has to explain the steps they took to find other vendors/ why other vendors can't do the work.

Then the government can award to the winning proposal
More SBIR and Government Market Resources