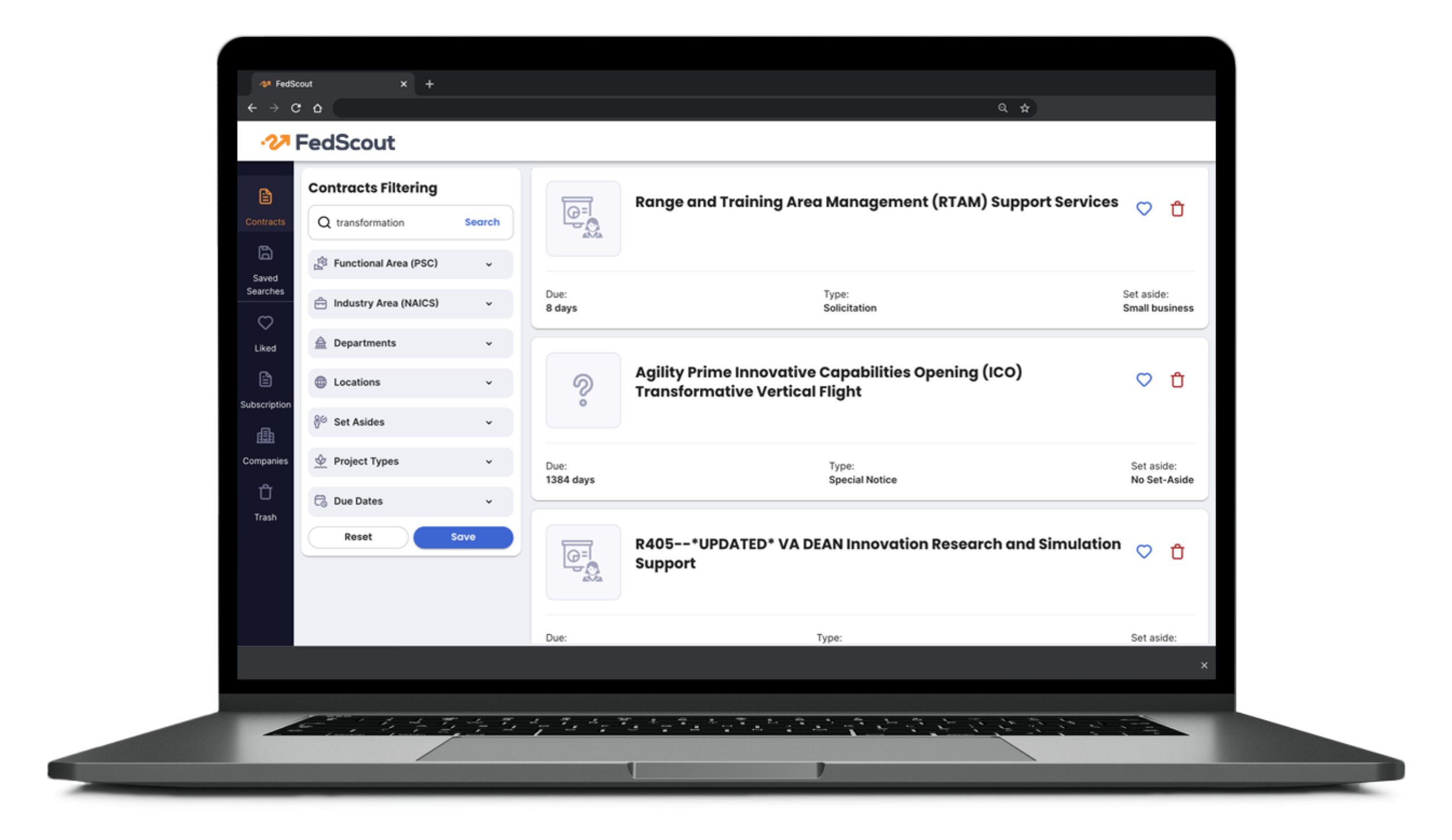 FedScout: The Government Contract App
The Easiest Way to Win Government Contracts
FedScout offers a full suite of government sales tools that simplify identifying and analyzing your next government contract.
View pricing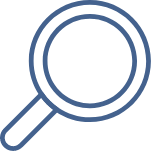 Contract search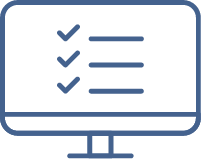 Contract ranker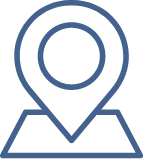 Contract tracking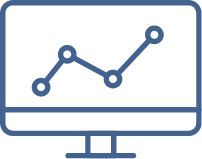 Contract analysis

Team collaboration

Teammate finder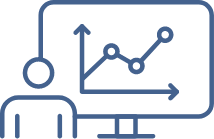 Competitor predictions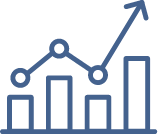 Performance analytics
Learn more
Modern BD Tools in Your Pocket and on Your Laptop
Your sales tool should be as mobile as your business. FedScout works on any device and offers an easy-to-use interface that helps you find and evaluate promising RFPs whether you're in the office, at home, or in line for coffee.
View pricing
Competition Tracker and Teammate Finder
Search, evaluate, and "comparison shop" the contractor market to help you build the right team and beat the competition.
Learn more

"I used to feel guilty and afraid that I'd missed a perfect RFP. I'd go to bed saying I'd search for RFPs tomorrow and never would. FedScout has changed all that. Now I see and evaluate every new RFP everyday right from my phone while I'm between meetings."
"We used to put promising RFPs into Excel and hope they'd be evaluated and kept fresh, which rarely happened. With FedScout RFPs go straight into our pipeline, and I can see their status from anywhere."
"Once I like an RFP my team goes in and uses the calculators to create the information we need to decide whether to pursue. With FedScout my smart, but non-GovCon expert associates are able to move our BD forward."
"We've passed on hundreds of RFPs because we couldn't find the right partner, but with FedScout I can quickly find promising teammates and get beyond the NAICS codes to real insight about what they can do fast."
"I really like FedScout's company-based pricing, I need my whole team involved in sales and I don't want to deal with adding people to my tools. With FedScout it's just easy."
Our contract search tools are free to use, forever.
Or upgrade to supercharge your sales process.
Learn more